User calculator 計算機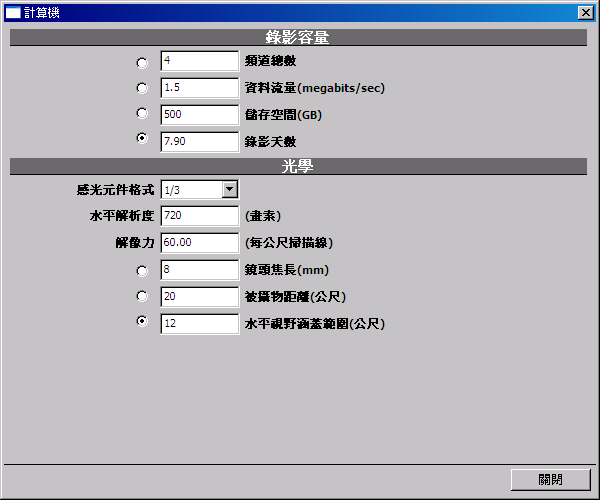 Storage Calculator 錄影容量計算機
Users can input any 3 of the 4 variables. And the checked field will be calculated using the parameters provided.
使用者勾選一個欄位,並輸入其餘三個欄位的資料,即可計算出勾選之欄位的數值。
Optics Calculator 光學計算機
For any calculation, sensor size and horizontal resolution of the camera must be provided. Please refer to the manufacturer's spec sheet of the camera. The user can provide 2 of the 3 variables; lens focal length, object distance, and horizontal coverage. The checked field will be calculated using the provided variables.
進行光學計算前,必須輸入攝影機之感光元件格式及水平解析度,請參照攝影機製造商提供的規格表。在焦長、物距、水平視野涵蓋範圍三個參數中,使用者勾選一個並輸入其餘兩個,即可計算出勾選之欄位。
Sensor size 感光元件格式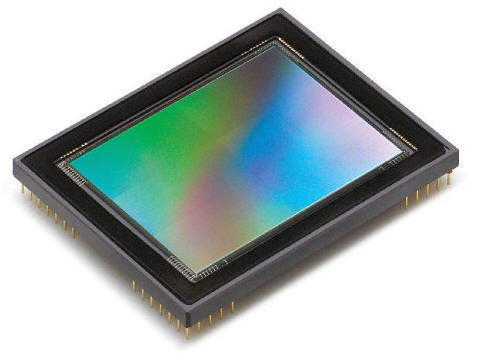 Please refer to the spec sheet provided by the camera manufacturer.
請參閱攝影機製造商所提供的規格表。
Horizontal coverage 水平視野涵蓋範圍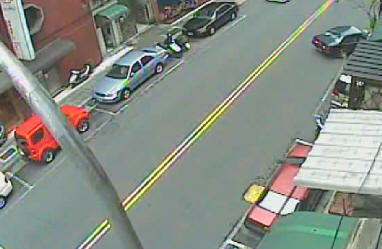 XXX 公尺
You can input lens focal length and object distance to let the system calculate the coverage, or vice versa.
你可以輸入鏡頭焦長和物距,讓系統計算視野涵蓋範圍,反之亦然。
Resolving power 解像力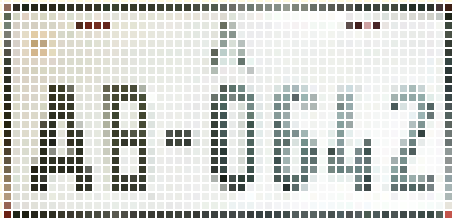 每公尺110條
垂直掃描線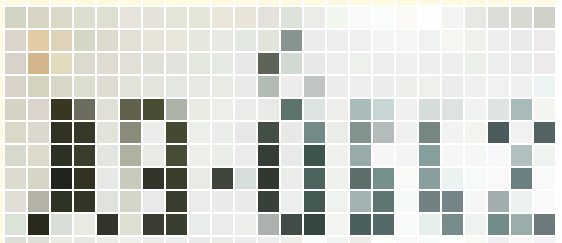 每公尺55條
垂直掃描線
Resolving power is a measurement of how many details can be seen in real world. The more the resoving power is, the more easier to identify the object. It can be used as a reference to determine if something can be identified or read. For example, about 100 lpm(horizontally) minimal is required to read car license plates. However, the value is just for reference as there're other factors affecting image quality as well. For example, weather, shutter speed, and focusing.
解像力為實際場景中所能獲取的影像細節的參考,解像力越高,越容易辨認影像細節。例如,閱讀車牌大約需要每公尺至少100條垂直掃描線。這些數值僅供參考,因為有些影響影像品質的因素無法列入計算,例如天氣、快門速度,或對焦。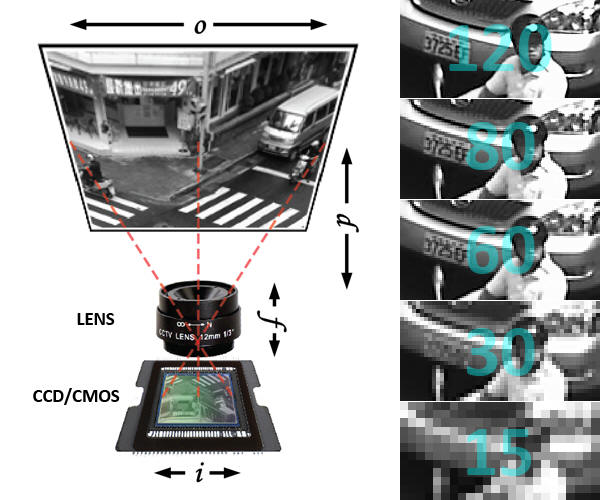 o

Width of field of view(in meters)

視野寬度(公尺)

i

Sensor horizontal resolution(in pixels)

感光元件水平解析度(畫素)

d

Object distance(in meters)

物體到鏡頭的距離(公尺)

f

Focal length of lens(in mm)

鏡頭焦長(mm)

i/o

Resolving power(lpm, vertical)

解像力 (每公尺垂直掃描線)